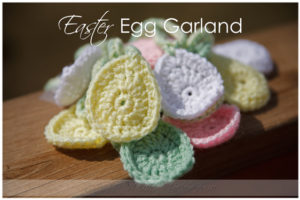 Now that all of the winter holidays are over and it is officially Springtime ( YAY!! Though you would never know it by looking or going outside today), I thought it would be a good idea to get some cheerful decorations in the house.
I've seen Valentine and St  Patrick's Day garlands out in blogland and was inspired by them to make the pattern for my Easter Egg Garland!!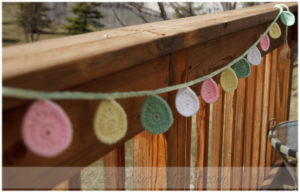 I had looked online for a simple crochet pattern for the egg and couldn't find anything other than amigurumi patterns (for non-crocheters, those are more like little toys). Since I didn't want those hanging from my garland, I decided to make my own pattern – which I'm going to share with you and the interwebs today!! =)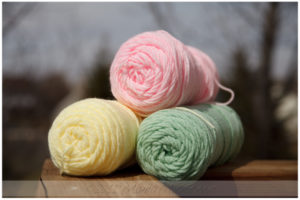 Crochet Easter Egg Pattern
Abbreviations
ch–chain
slp st–slip stitch
sc–single crochet
hdc–half double crochet
dc–double crochet
trc–triple crochet
(1) 10 sc in magic circle, slp st row closed
(2) Ch 2, dc in same stitch, 2 dc in next 2 sc, 3 trc in next sc, 2 dc in next 3 sc, 1 dc, hdc in next 2 sc, slp st row closed
(3) Ch 2, hdc in each of next 4 stitches, 2 hdc in each of next 2 stitches, 3 dc in next stitch, 2 hdc in each of next 2 stitches, hdc in each of next 4, 2 hdc in next stitch, hdc and dc in next stitch, dc in next 2 stitches, slp st closed. Cut yarn and weave ends under.
I crocheted 3 eggs in 4 different colors to make the garland, which was made simply by taking a strand of yellow and green yarn and crocheting them together.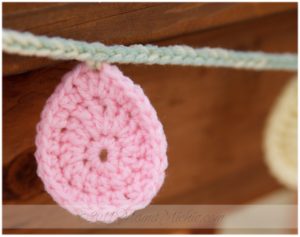 Garland
Chain 50 crochet into the top of an egg and chain 20, repeat for the other 11 eggs and then end with another chain 50. Cut and weave ends into the chain or knot and let hang on both ends (I chose this method). Hang it up and enjoy!!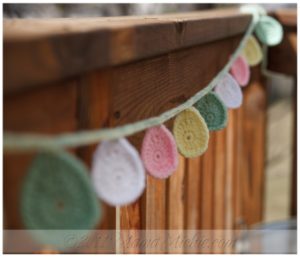 You may not sell or change my pattern in any way. Please do not copy this pattern and post it as your own. You may sell the products that you make while using this pattern, but if you do, please link back to this post.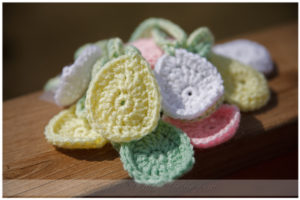 I crocheted this with Red Heart Super Saver yarn and used a US size H/8 (5.00mm) hook. I used a US size I/9 (5.5mm) hook for the garland since I was crocheting with 2 strands.
I hope you enjoyed my tutorial! If you decide to make this and have any questions, please don't hesitate to ask!! This was my very first pattern EVER, and even though I double triple checked it (12 times actually ha!!), glitches happen…. though I hope not.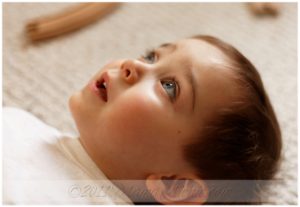 Edited to add… I had a hard time finishing this since Noah and Abby both loved playing with the eggs! Noah kept telling me that these eggs would not crack!! Too cute!!
I'm linking to:
Tatertots and Jello: Weekly Wrap Up
Someday Crafts: Whatever Goes Wednesday
Chic on a Shoestring Decorating: Flaunt it Friday
Craft Envy: Saturday Spotlight
Saturday Mornings: Strut Your Stuff
Funky Junk Interiors: Saturday Nite Special
Fingerprints on the Fridge: Feature Yourself Friday
kojodesigns: Friday Fun Finds
Under the Table and Dreaming: Sunday Showcase
Sugar Bee Crafts: Take a Look Tuesday
Sew Many Ways: Sew Darn Crafty Party
** This post contains affiliate links **